"

They're called Young Israelites and I've fallen for this song Big Time. Take a listen I hope you're gonna love it as much as I love it. It's called 'Stay by My Side'...One of the great things about music is when you hear something new and fresh and it hits you, Bang. And that definitely is my favorite record for this week. It's made by a new band to me. They call themselves Young Israelites.Lovely vocals and those rim shots, straight out of a 1966 rocksteady record. The Young Israelites with 'Stay by my Side'."
— David Rodigan BBC 1Xtra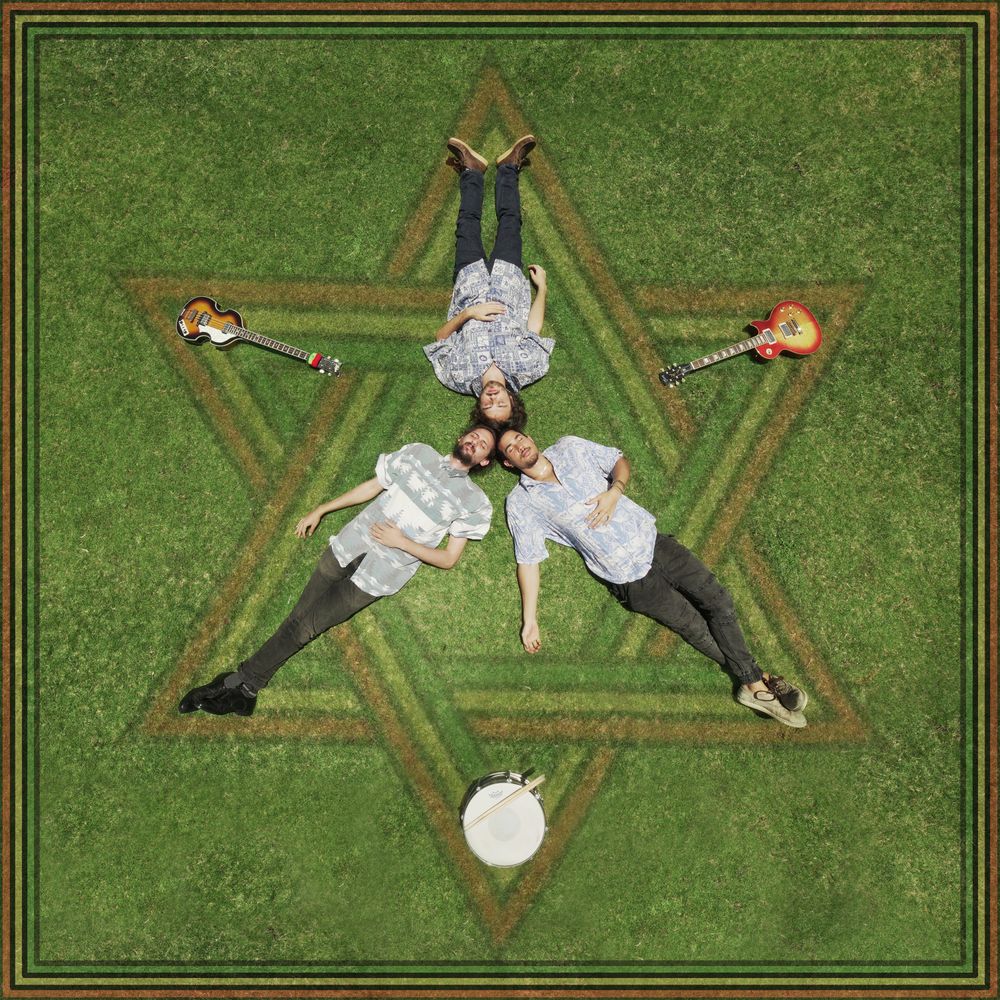 Young Israelites are a Rocksteady Reggae Band formed by 3 longtime friends, Tristan Braams, Tal Eshel and Nate Lev ("Likkle Nate"), that have loved and played reggae music together for years. Their music and sound is heavily influenced by 60's and 70s Reggae, and you can clearly hear this in their Debut EP "Stay by My Side".
Their single "Stay by My Side", as well as two other songs from their EP ("Not Ready to let you Go" and "Keep on Holding on"), received praise and multiple airplay from the legendary English Reggae Broadcaster, David "Ram Jam" Rodigan, from BBC Radio 1Xtra. This gave the band their first outernational recognition and opened the doors to many great things and other Reggae radio stations around the world (as well as distribution of Vinyls to Japan, Rototom Sunsplash Festival in Spain).
The band first formed on a trip to Jamaica in 2018, where they recorded their first single "My Way" with Earl Chinna Smith, one of Bob Marley's original guitar players and reggae legend. The song was accompanied by a youtube video showing all the highlights of their exploration of beautiful Jamaica.
Ever since then, Young Israelites have been performing in music festivals in Europe, recording new songs, and uploading covers of rocksteady classic hits to their social media.
Their songs have been played and praised all around the world in big reggae radio stations in Mexico (Reactor 105), Jamaica (Nikki Z - The Bridge 99 FM), New York (Dj Roy Irie Jam Radio), Canada (Dexta Daps), Bosnia (BH1 Radio), Amsterdam (BlesZ - Broadcast Amsterdam), Australia (Dj Beefy Ska Nation), Israel (Gil Shady Radio Edge and Baba Reggae) and many stations in the UK (David Rodigan BBC 1Xtra, Don Letts and Craig Charles BBC 6, Flex Fm, Boot Boy radio and many more).
The band made their first outernational show in Europe's biggest reggae festival, Rototom Sunsplash in Spain in the summer of 2022 after the pandemic. You can watch the full show on Youtube!: https://www.youtube.com/watch?v=rN-uPfkwM9k&t=1560s
Can't Get Enough Live at Rototom (2022):
https://www.youtube.com/watch?v=wdqO32qiP1c
The band released a new full length album in December 2022 by the name of "Endlessly".
The Video of the first single "Please" from the album:
https://www.youtube.com/watch?v=hbNACGjYYEE
In the Summer of 2023 the band made their first European tour in Germany, Belgium and Holland, playing in "Regge Ruhr" festival and the famous and longest running European festival "Reggae Geel".
Watch more videos on Instagram:
https://www.instagram.com/youngisraelites/
To contact Young Israelites email youngisraelites.band@gmail.com